Set the highest standards in property management
Dealing with the core element of shelter in life, home, we take our mission of managing your home very seriously, with integrity, highest standards of conduct, keeping our staff informed and trained on all new housing and safety laws, always with sensitivity to the needs of the tenants and the goals of our landlords.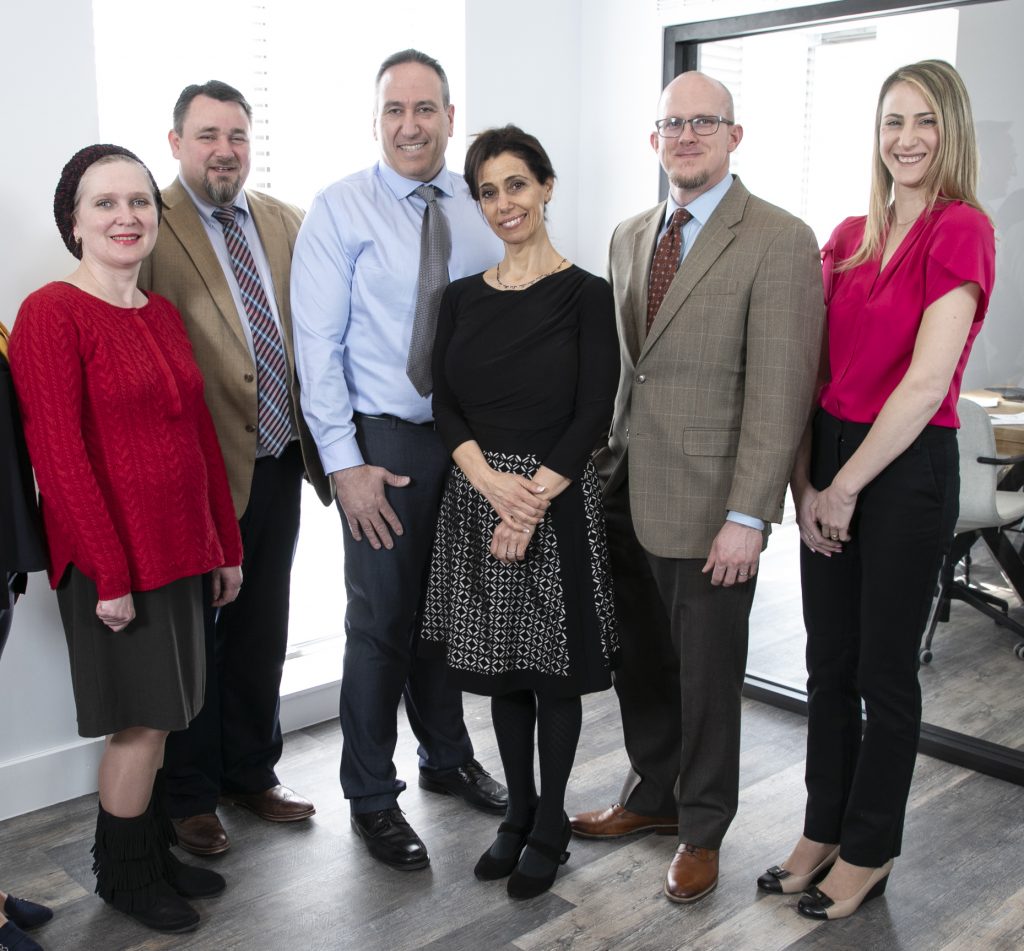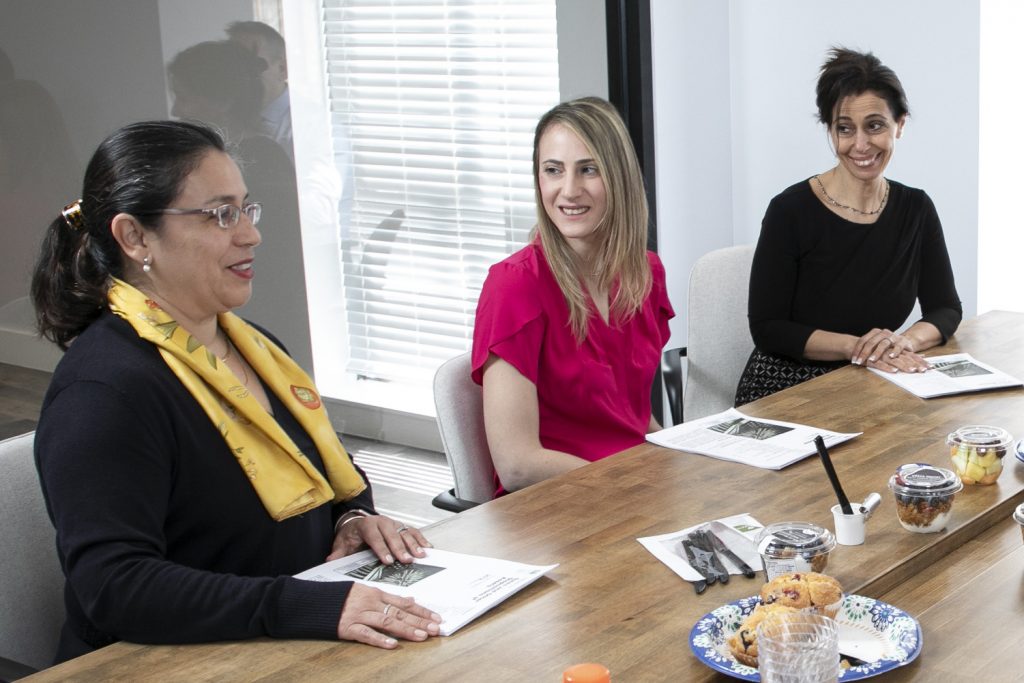 Extraordinary Experiences
No one is perfect, but we work very hard to get there, keeping our ears and eyes open, learning from experience and implementing procedures and systems constantly.
Read some of our current and past client testimonials below.
Our team knows that when you as a landlord choose us to manage your property we step into your shoes and always act and think as if we were the owners of the property to protect your investment as if it was ours.
Shmul Development Corporation is a Maryland corporation established in 2004. We are located in the heart of Montgomery County close to the area's major commuter routes.
Our Property Management Division has extensive experience managing all kinds of residential properties, apartments, town houses and detached homes.
We pride ourselves in using top notch technology which enables our clients full transparency of their property's condition and standing in real time. This top technology allows us smooth handling of all our owners' and tenants' needs 24/7.
 As a boutique company we pick our team members carefully, making sure that they have not only the required knowledge and experience but also the right social skills, emotional intelligence and sensitivity towards our clients and customers.
We are a one stop shop, taking care of your property from A-Z. Our in house hands on professionals will manage, repair, stage, rent, showcase, advertise, supervise, background check and problem solve in the most cost effective and professional manner. Your property is our priority.
We are members of the National Association of Residential Property Managers® (NARPM). We are rated
A+ on the Better Business Bureau® (BBB).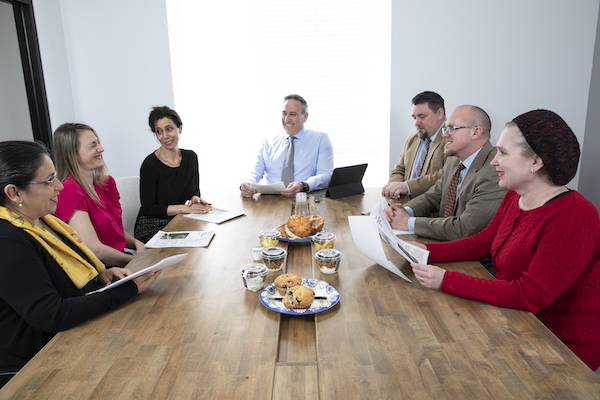 "I own property in the suburbs of DC, and was too busy to attend to it. I was overwhelmed with taking care of it and so a friend of mine recommended Shmul Corporation Property Management. Hiring them was the best decision I've made in years! They take care of everything and deal with all the overwhelming stuff I was avoiding for so long. It's hard to admit, but for me being a landlord is hard. I'm so grateful for the Shmul Corporation team that give me a peace of mind in regards to my rental and they do so in such a professional, kind and fair manner. I highly recommend them!"
"We rented a house through Shmul Development Cooperation between 2003-2006. As new comers to the US with two small children we felt that there was always someone to approach and consult with, to take care of our needs and make sure we have a safe and well cared property. I can safely say that without the personal treatment and the honest will to help of Shmul cooperation's team, our whole experience in the US would have been dramatically different. I would strongly recommend on this company if you are looking for professionals with a personal approach."
"Shmul Development Corporation team has been managing my property since 2004. They are doing excellent job taking care and maintaining the property throughout all these years. The property has never been vacant and has been rented back-to-back since the day we purchased it. Shmul has a great, professional and responsive team. They deal with the tenants and save a lot of headaches from me. Their online system is awesome showing me what's happening with the property at any given time.. They are doing routine inspections and uploading the reports to their system. I live in Europe but the long distance has never changed my feeling about them.  I always feel that my property is in good hands and that they keep my interest at the top of their priorities. For example they convinced the electric company to remove a huge tree from the front of the house, an expense that was quoted by a contractor for $7,000 ended up being completely free for me. After a serious hail storm, a few years back, they have been in touch with the insurance company and had the roof replaced with a minimal cost to me. I warmly recommend working with them."
"I warmly recommend Shmul Development Corporation. I rented one of the homes managed by them. Back then, as a new comer to this area, it felt so good to have someone reliable and nice taking care of us, patiently and professionally. I always knew that I have someone to count on. With an out of town landlord the first place to call, with a problem or for seeking a good advice, was the management team of Shmul Development. They would always get back to me promptly, with a smile, and with the most professional and efficient remedy. Issues were always taken care of promptly and to my full satisfaction."
"Looking for a property management company that would take a good care of both my rental property and renters was not an easy task. I was lucky to come across Shmul Development Corporation. They have a comprehensive process in place to deal with any scenario and keep the property, the renters and expenses in check. If you own a property that needs to be taken care of and you're looking for some peace of mind, look no further. I can't be happier and highly recommend this company."
"Shmul Dev. Corp. have been managing our investment property(s) since 2010. We are indebted to the Shmul team for managing multiple tenants and finding the right families for our home. As expatriates abroad, we were left completely in the Shmul team's capable hands. We have and will continue to recommend Shmul to all our family and friends! Great service, professionalism and personal care."
At Shmul Corporation, while assisting landlords and tenants with their housing we think of those in need.
Make a DIFFERENCE – Donate today – click on the central kitchen logo on the right
Shmul Corporation is a proud contributor
DC Central Kitchen (DCCK) is an iconic nonprofit and social enterprise that combats hunger and poverty through job training and job creation. The organization provides hands-on culinary job training for individuals facing high barriers to employment while creating living wage jobs and bringing nutritious, dignified food where it is most needed.
DCCK's social ventures include serving scratch-cooked farm-to-school meals in DC schools, delivering fresh, affordable produce to corner stores in neighborhoods without supermarkets, and operating a fast-casual cafe.